Podcast: Play in new window | Download (Duration: 25:03 — 34.5MB)
Subscribe: Apple Podcasts | Google Podcasts | Spotify | Amazon Music | Android | iHeartRadio | Stitcher | RSS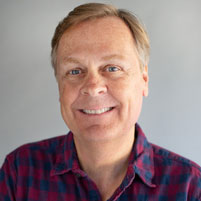 After providing over 15,000 hours in session and speaking, I recognize that… "You're much stronger and more empowered than you think you are…"
Imagine being told you are going to die and something happens…
"The more you learn about death the more you'll understand about life.  Death is not an end but rather a transition to the other half of the cycle.  Once you free yourself from the perceptions of fear, including your death, you can begin living."  -Weston Jolly
In the first of this series, I interviewed Adam as he faces yet, again, cancer for his third time. I think you'll agree, Adam shows real courage in sharing his feelings about his mortality.  It can be hard to hear that you're dying but it also can be very peaceful.  In this episode of  15 Things Death and the Dying can Teach us About Life, I'm interviewing Robert who was told that he was going to die five years ago…  Doctor's said, there was no chance of his survival.  And there was no hope. Then, a little time later, a chance, but a very poor one was extended. 
Listen to Robert talk openly about his facing his death and what got him through it. Also, become aware of what he's doing today.  There are many lessons to pull from hearing real live conversations about the 15 Things Death and the Dying can Teach us About Life.
Is it possible that we can actually embrace death?  Perhaps even plan for death? This isn't about financial planning or getting life insurance it's about planning out how you want to exit.  These thoughts and more will be discussed in upcoming next two episodes.  Originally this was to be a three-part mini series and it's now been extended to four parts.
You will hear from individuals  who are dying, who didn't die, and from those who serve those in the process of the dying.  There's a great deal we can learn from death beyond a perception that it's the end.  Quite the contrary, it's another beginning.
PART I (Listen to Adam talk openly about his pending diagnosis and decisions around death…)
PART III (Lori a long time hospice volunteer offers us her insight to death and dying….)
(HIT PLAY and LISTEN to True Connections with Weston Jolly podcast)
Thank you for joining us for this podcast
Episode 043 of True Connections with Weston Jolly
Transcription: 
Not available for this podcast
Hi, I'm WestonAfter providing over 15,000 hours in session and speaking, I recognize that... "You're much stronger and more empowered than you think you are…" My Story Overweight, fat, obese or heavy? How to loose the extra weight FOREVER...If you're struggling with...