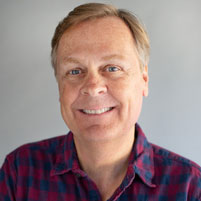 After providing over 15,000 hours in session and speaking, I recognize that… "You're much stronger and more empowered than you think you are…"
Next Event Date

: May 11, 2022


Time

: 5pm Pacific Time
You're in the right place.
The above video is the last LIVE conference offered, but it will become LIVE AGAIN at the date and time listed above.
(You can change the video to full screen by clicking on the lower right-hand-side of the video)
How it works:
First, Live Streaming is like Television.  You see me, in the above frame, and I don't see you. (At least yet, I'll offer that kind of interaction in the very near future.  However, when this interaction is "turned on" you can still choose to watch without sharing any video or audio of you.)  The reasoning is simple, you may want to just sit back and unwind.
Second, Weston Jolly's Live Streaming will be across several platforms.  For example, you can come to this webpage or go to my YouTube, Facebook, or even LinkedIN or Twitter accounts.  In essence, you can watch (later interact) from any of these places from your computer or your mobile device.
Thirdly, – if you miss a LIVE event you can always come back and watch at your leisure from my library or from any one of the other venues.
Thanks for joining us.
A PROVEN PATH TO RICHES
Discover the truth, joy and freedom of experiencing your life with affluence. Available in paperback, on Kindle or iPad and Audio.